January 29, 2012
Daily Technology News
Our Top Stories
How to Prevent Thumb Drive Security Disasters Some security professionals suggest a radical approach to locking down USB flash drives, but there are other, less drastic options as well.
Facebook Timeline Looms: What You Need to Know Facebook is making Timeline compulsory and is rolling it out to all users in the next couple of weeks, so you'll want to be prepared for all that sharing.
Beware of Malicious QR Codes Cybercrooks are taking advantage of the proliferation of QR codes on posters and marketing material by distributing their own malicious stickers, security researcher says.
FBI to Build Social Network Spy App The bureau is accepting proposals to design a system that tracks social networks to learn more about criminal behavior.
iPad 2 Can Be Wirelessly Charged Using LaunchPort Inductive charging technology had a big presence at the Consumer Electronics Show this month, and one product shown there can wirelessly charge an iPad 2.
iPhone Repair Policy Helps Thieves, Report Claims Apple's policy of replacing broken iPhones plays into the hands of criminals who steal the handsets, damage them, and swap them, analyst says.
Nintendo Finally Embraces Online Play The Nintendo Network will reportedly offer user accounts, online multiplayer games, downloadable add-ons, and eventually full game downloads.
Firefox 12 Tab Features May Have Been Prematurely Hyped A report says both the home tab and new-tab page features reported for Firefox 12, which is to be released in April, may not appear until Firefox 13.
U.S. Charges Latvian Hacker in $2 Million Stock Scam The SEC accuses a Latvian man of online stock fraud and manipulation that cost investors more than $2 million.
Apple iPad: Two Years Old, and Just Getting Started It's hard to imagine that the Apple iPad is a mere two years old, but the reality is that this game changing device is just starting to scratch the surface of what it will one day be.
Need More Storage? Expand with External Drives If your drive is running out of space you can just plug in an external drive to expand capacity. But, there are pros and cons to this approach that you should be aware of.
Macworld | iWorld: HyperJuice Plug External Battery The HyperJuice Plug is a $120 portable charger that can be used to recharge you phone, tablet, or USB device in a pinch. The portable device is encased in an aluminum enclosure and available from hypershop.com.
Get Big Savings When you Shop at PCWorld.com
Shop online at PCWorld.com, where you can compare product information, read trusted reviews, and find the best prices on consumer electronics.
Business Desktop 505B XZ831UT Desktop Computer Athlon II X2 220 2.8GHz - Micro Tower

Price: $324.00

Alienware Aurora Midsize-Tower Desktop

Price: $1299.00

Browse more Best Prices on Desktops, Monitors, Printers, Laptops
Top Reviews on PCWorld.com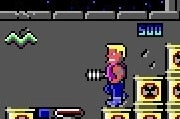 The 12 Greatest PC Shareware Games of All Time From the birth of Duke Nukem to the first great digital pinball game, here are a dozen classics from the shareware era.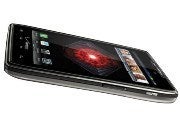 Motorola Droid Razr Maxx Review: Now With More Battery Life The Droid Razr Maxx packs in a dual-core processor, large battery and LTE in a very thin frame.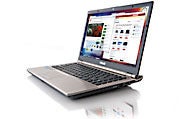 Asus U46SV Review: Fast, Comfortable, Enduring, but Too Much Software Great performance, battery life, and ergonomics highlight this all-purpose laptop, but Asus goes overboard with the "value-added" utilities.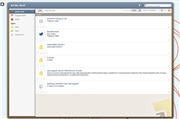 Springpad Springpad's free Web service lets you add notes, links, photos, videos, and files to your online "box of stuff."
Sponsored Downloads
Xilisoft iPhone Contacts BackupDont lose your iPhone contacts! Easily transfer your contacts between your iPhone and your computer as a CSV or vCard format. Once backed up you can even migrate them to Google contacts or your Yahoo address book. (Compatibility: Windows XP , Windows Vista , Windows 7) PCWorld newsletter subscribers, use discount code XILI-B655 for 15% off!
iBackuperAn awesome tool to make quick and secure full backup copies of your iPod (iPhone, iPad) and restore them easily! Never lose your music, videos, playlists or notes ever again! (Compatibility: Windows XP,Windows Vista,Windows 7) Use discount code RAMK-SMQI-SC for PCWorld newsletter subscriber discount of 50%!
Newsletter Subscription Resources
You are subscribed to this newsletter as: kabel26@gmail.com
To add or remove newsletters, change your address, or change your format (HTML or text-only), please go here.
If you have questions or comments about PCWorld e-mail newsletters, please contact: webmaster@pcworld.com
© 2012 PCWorld Communications, Inc. All rights reserved. Reproduction in whole or in part in any form or medium without express written permission of PCWorld Communications, Inc. is prohibited. PCWorld is a registered trademark of International Data Group, Inc. All other trademarks used on PCWorld are the property of their respective owners. PCWorld Communications, Inc., 501 2nd St., San Francisco, CA 94107.