November 28, 2011
Daily Technology News
Our Top Stories
Motorola Droid 4 Adds A Keyboard to Razr Motorola's next Droid Razr will add a QWERTY keyboard, according to reports.
Websites for Smarter Shopping on Cyber Monday Aggregator sites, price analysis tools and other online sources help you navigate websites more confidently as holiday shopping ramps up.
Ice Cream Sandwich OS Available for (Some) U.S. Android Phones While not officially available in the U.S. yet, the courageous can install early versions of CyanogenMod's flavor of the mobile OS if they own a Nexus S or a Galaxy S smartphone.
AT&T Hackers Have Terrorist Connections, Say Philippines Police UPDATE: AT&T denies a network breach, although some customers' accounts were targeted and accrued fraudulent charges.
12 Reasons to Try Linux Mint 12 Multiple desktop options set this new release apart, but the best part for many users may well be that Unity isn't one of them.
PS Vita Memory Card Prices Revealed: Far From a Deal Sony's PlayStation Vita has no internal storage, which means you'll have to buy one of Sony's proprietary memory cards, like it or not.
Trojan Sends Premium-rate SMS Messages, Aims at European and Canadian Android Users A new Android Trojan program that poses as an SMS management application is sending text messages to predefined numbers in Europe and Canada.
US Agencies Seize 150 Sites Accused of Selling Counterfeit Goods The Justice Department and Customs agents have seized the domain names of 150 websites accused of selling counterfeit products.
Farewell to Flash Analysis: Maybe Apple's had a point all along; some things just are happier without Flash.
Gigabyte Introduces Tablet-Laptop-Desktop Hybrid PC The Taiwanese hardware manufacturer calls its Booktop T1132 the worlds first and only 3-in-1 laptop.
Record Cyber Monday Hinted by Strong Black Friday Online shopping is already up from last year, and some Black Friday shoppers went to the web instead of the mall.
Sprint's Unlimited Data Smartphone Plan Expected to End Soon As Sprint upgrades to LTE from 4G WiMax, the move is expected to strain the carrier's network and unlimited data plans don't help.
Black Friday Sales Make Kindle Fire a Bestseller For the last eight weeks, the number one selling product at the world's largest retailer has been the Kindle Fireand Black Friday sales kept it there.
$200 Blackberry Playbook Pulled From Retail Listings, Some Orders Canceled Days after the Blackberry Playbook tablet's price dropped to $200 and up, something strange is going on: Retailers are removing the Playbook from their online catalogs, and some Best Buy customers say their orders have been canceled.
Free Software Activists to Take on Google With New Free Search Engine Free software activists have released a new peer-to-peer search engine to take on Google, Yahoo, Bing and others.
AMD Introduces Branded Memory Modules for Desktops Advanced Micro Devices' first branded desktop system memory modules, called AMD Memory, will be available in North America through major retailers, the company...
Great Apps for Android We identify 36 smart and practical applications to enhance devices that run Google's Android mobile operating system.
Top Tech Cyber Monday Deals Web retailers are tempting shoppers with deals on sub-$1000 60-inch HDTVs, $10 video games, and laptop bargains galore.
Researchers Crack Blu-Ray Encryption With Cheap Hardware German researchers crack Intels Blu-ray encryption technology using a $260 computer board kit.
All I Want For Geekmas: Sarahs Geeky Hanukkah Wish List The GeekTech bloggers share what's on their holiday wish list. Read on to get some gift ideas for the geeks in your life. First up: Sarah Mitroff.
Get Big Savings When you Shop at PCWorld.com
Shop online at PCWorld.com, where you can compare product information, read trusted reviews, and find the best prices on consumer electronics.
LHB306 Home Theater System (5.1 Speakers, 850 Watts, Blu-ray Player)

Price: $179.00

HT-SS380 1000 W 5.1 3D Home Theater System

Price: $248.00

Browse more Home Theater, Best Prices on Projectors, Blu-Ray and HD-DVD, Digital Video Recorders, Plasma & LCD TVs
Top Reviews on PCWorld.com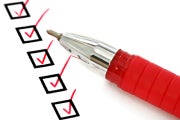 Project Management Showdown: Do More Beyond the To-Do List These five project management services pledge to help you stay on top of tasks. Find out which one worked best to keep a small company's big project on track.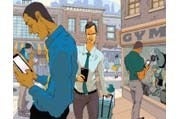 Great Apps for Any Phone Whether you have an Android phone, an iPhone, a Windows Phone 7 handset, or a BlackBerry smartphone, these cool apps will help you stay organized, save money, be productive, and have fun. Best of all, most of them are free!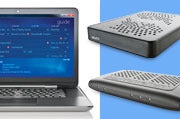 Record Cable TV on Your PC, Easily Is your DVR overloaded? Use your PC to record shows, and you can store as much as you want and watch it on anything--including your TV, phone, and tablet.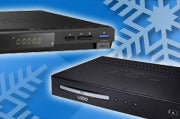 Connected Blu-ray Players for Any Budget PCWorld put six popular Blu-ray players through their paces. We compared them on image quality and Internet options to help you find the best match for your home theater.
Downloads: Editor's Collection
Add-ins to Power Up Outlook
Outlook may be the most popular email client on the planet, but that doesn't mean it has every feature you need. It could use help in a lot of ways, including cutting through email overload, killing spam, integrating with social networking services, and more. Here's the good news: Downloadable add-ins can help you do all that and more. Here are a dozen downloads--many of them free--to transform Outlook from just another email client into a communications powerhouse.
--Preston Gralla
Browse Downloads

Antivirus & Security • Design & Multimedia • Utilities • Games • Chat, Email, & the Web •
Sponsored Downloads
WinSysClean X2Scan, clean & repair your Windows registry in a single step. The Windows registry can become damaged or can contain extraneous data from uninstalled or misbehaved programs. WinSysClean is a fully automated registry fix that can scan, clean, fix and optimize your computer with a single click. (Compatibility: Windows XP, x64/Server 2003, x64/ XP Tablet/Vista, x64/Server 2008/Win7 , x32, x64) PCWorld newsletter subscribers, use discount code WSC-K1N1 to get 50% off!
Spotmau PowerSuite Golden EditionA must-have toolkit providing all essential utilities for every PC. A toolset for PC maintenance and optimization. With this complete package, you can almost solve any PC problem.Includes several modules for you to maintain and optimize your computer, including 360ï¾° PC Health Check, All-In-One TuneUp Kit, Data Backup Kit, Privacy Kit, Password Kit, Data Recovery Kit, Disk Management and Spotmau Secretary. (Compatibility: Windows 95/98/ME/ NT/2000/XP,Windows NT/2000/2003/SBS2003/Vista,Win7) Discount code SPOT-F07B gets PCWorld newsletter subscribers 40% off!
Newsletter Subscription Resources
You are subscribed to this newsletter as: kabel26@gmail.com
To add or remove newsletters, change your address, or change your format (HTML or text-only), please go here.
If you have questions or comments about PCWorld e-mail newsletters, please contact: webmaster@pcworld.com
© 2011 PCWorld Communications, Inc. All rights reserved. Reproduction in whole or in part in any form or medium without express written permission of PCWorld Communications, Inc. is prohibited. PCWorld is a registered trademark of International Data Group, Inc. All other trademarks used on PCWorld are the property of their respective owners. PCWorld Communications, Inc., 501 2nd St., San Francisco, CA 94107.