November 16, 2011
Daily Technology News
Our Top Stories
Facebook Porn Spam Attack: How to Protect Yourself There are three simple steps to attempt to make your account secure again if you were a victim of the malware attack.
Kindle Fire Gets Rooted Just two days after Amazon's Kindle Fire started shipping hackers claim the Android-based device has been rooted.
Google Music: What to Expect From Todays Event Google is poised to unveil the final version of its music service with, perhaps, a few other surprises.
Windows 8 Won't Update Third-party Software Via Windows Update Microsoft on Tuesday slammed the door on updating third-party software via Windows Update in the upcoming Windows 8.
U.S. Department of Justice Seeks Law Against Lying Online The feds want to right Internet wrongs but privacy advocates worry that the solution sought is too broad.
HP Launches Its First Ultrabook, the $900 HP Folio HPs first ultrabook, a 13.3-inch super-thin laptop dubbed the HP Folio, officially joined the ultrabook fray.
40 Years Ago Today: The Intel 4004 Launches Digital Era Love your smartphone? How about your laptop, your GPS, your car, even?
CES 2012 Gadget Preview 2012 Consumer Electronics Show: From high-definition video calling via your HDTV to practically indestructible SD cards for your camera, heres a look at 20 gadgets and services that will be making a splash at the Las Vegas Convention Center in January.
Facebook Users Hit by Nasty Porn Storm Facebook users have been bombarded with explicit and violent images in the latest malware campaign aimed at the giant social networking site, a security researcher said Tuesday.
Barnes & Noble Nook Tablet Ships Early The tablet is arriving two days ahead of schedule for people who ordered it for in-store pick up and home delivery.
Smartphone Battery Breakthrough Coming & In 3 to 5 Years The wait may be long but the promised payoff is good: Week-long phone battery life and 15-minute recharge times.
Tablets Top Holiday Wishlists This Year, Says Survey Planning to give a laptop as a holiday gift? Maybe you should pick up a tablet, instead.
GPS on the Run? The Supreme Court earlier this month heard arguments on a relatively common drug case, but there is a chance for this case to set the groundwork, for good or ill, on resolving most of the issues I discussed recently regarding the murky state of privacy protections from the government in the United States.
Apple Readies for Holiday Bonanza What gadget tops your holiday wish list? A Siri-speaking iPhone 4S? A shiny, new iPad 2? Or maybe you're hoping for an ultra-thin MacBook Air.
New Interfaces Challenge Touch Touchscreens could be extinct if researchers pioneering new human-computer interfaces have anything to say about it.
Tear Down of Amazon's Kindle Fire Shows Texas Instruments Dominates Guts iFixit tear down of Amazon's Kindle Fire reveals that Texas Instruments powers much of the most important aspects of the tablet.
Happy Birthday, 4004! Intel's First Microprocessor Turns the Big 4-0 Intel celebrated the 40th birthday of the 4004, the first all-in-one CPU. Read on to see what one of its designers has to say.
RIAA Demands ReDigi Stop Sales of 'Used' Tunes The RIAA has turned its sights on ReDigi, a "used digital music store" that allows users to buy and sell "pre-owned" music.
HP Unveils Its First Business Ultrabook Hewlett-Packard introduced Wednesday its first business ultrabook, offering nine hours of battery life, a solid-state drive, and a security chip that protects...
Unemployed Romanian Hacker Accused of Breaking Into NASA Romanian authorities have arrested a 26-year old hacker who is accused of breaking into multiple NASA servers and causing US$500,000 in damages to the U.S. space...
Get Big Savings When you Shop at PCWorld.com
Shop online at PCWorld.com, where you can compare product information, read trusted reviews, and find the best prices on consumer electronics.
iMac All-in-One Desktop

Price: $1120.43

iMac All-in-One Desktop (2.7GHz Quad Core Intel i5, 4GB DDR3, 1TB HDD, AMD Radeon HD 6770M, DVD Super Multi-Drive, Mac OS X Snow Leopard, 27 LED)

Price: $1598.80

Browse more Best Prices on Desktops, Monitors, Printers, Laptops
Top Reviews on PCWorld.com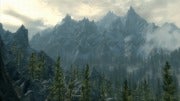 Skyrim: Bethesda's Strange, Beguiling, Magnificent Dance with Dragons In Bethesda's exquisite Elder Scrolls roleplaying epic, you'll play a game of dragons and witness a clash of thrones.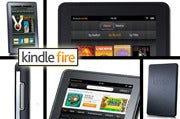 Kindle Fire: Up Close With Amazon's Media Tablet The Amazon Kindle Fire, one of the most anticipated tablets of the season, ships Tuesday. Here's a preview of some of its notable features.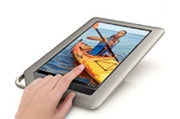 Nook Tablet: Hands-On With Barnes & Noble's Alternative to the Kindle Fire B&N's Nook Tablet has beefier specs than Amazon's Kindle Fire, but it also has its share of limitations as a tablet.
Downloads Digest: Carbonite 5, Fade In, AeroFS, Cloud9 IDE, Studio One Artist The five most recently reviewed files include screenplay software, a fabulous file-sync program in invitation-only beta, a promising IDE that needs some work, and a music and audio recording program.
Downloads: Editor's Collection
Add-ins to Power Up Outlook
Outlook may be the most popular email client on the planet, but that doesn't mean it has every feature you need. It could use help in a lot of ways, including cutting through email overload, killing spam, integrating with social networking services, and more. Here's the good news: Downloadable add-ins can help you do all that and more. Here are a dozen downloads--many of them free--to transform Outlook from just another email client into a communications powerhouse.
--Preston Gralla
Browse Downloads

Antivirus & Security • Design & Multimedia • Utilities • Games • Chat, Email, & the Web •
Sponsored Downloads
Glary Utilities ProMultiple powerful and easy-to-use system tools and utilities to fix, speed up, maintain and protect your PC. More than can be listed here, but manage and delete browser add-ons, analyze disk space usage and find duplicate files. View and manage installed shell extensions and encrypt your files from unauthorized access. Optimize memory, find, fix, or remove broken Windows shortcuts, manage startup programs, uninstall software and more. (Compatibility: Windows NT/2000/XP/Vista) PCWorld newsletters subscribers, use discount code DATA-IK78 to get 50% off!
Universal ShieldThe ultimate protection tool for your computer - hide files, folders, drives, set the access rules: the most flexible security combinations for your most precious data. The unique feature of Universal Shield is the perfect combination of data hiding and encrypting. (Compatibility: Windows NT/2000/XP/2003/SBS2003/Vista) Use discount code EVER-E3WY-BTJ to get 51% off!
Newsletter Subscription Resources
You are subscribed to this newsletter as: kabel26@gmail.com
To add or remove newsletters, change your address, or change your format (HTML or text-only), please go here.
If you have questions or comments about PCWorld e-mail newsletters, please contact: webmaster@pcworld.com
© 2011 PCWorld Communications, Inc. All rights reserved. Reproduction in whole or in part in any form or medium without express written permission of PCWorld Communications, Inc. is prohibited. PCWorld is a registered trademark of International Data Group, Inc. All other trademarks used on PCWorld are the property of their respective owners. PCWorld Communications, Inc., 501 2nd St., San Francisco, CA 94107.